Dynamics 365 Business Central Implementation Package
Premium Implementation Package (40 hours)
$5,000
Our Tier 2 Premium Implementation Package includes the Tier 2 Implementation Package and but requires implementation services of the Financial Modules.
We will assist customers to create a robust implementation of Dynamics 365 for Financials.
Tier 2 – Premium Implementation Package
$5,000 (40 hours) one-time fee
$155/hour additional services
This plan includes 40 hours of assistance and consulting efforts.
Some of the tasks that we will do for you:
High level Business Process Review on the Financial Modules with recommendations
Create up to 6 users to connect to Dynamics 365 for Financials and train client how to setup
Create Production Company database and basic configuration of Dynamics 365 for Financials along with GL Account Structure
Provide Import templates for Vendor, Customer, and Chart of Accounts Master Records
Import Master Vendors and Customers from Customer provided populated templates
Modify User Security
Setup System and Company settings
Format Check and Invoice (one of each)
Create one Balance Sheet and Income Statement
Train the trainer on the Financial Modules (GL,AP,AR and BR)
Go-Live review
Assumptions:
All custom functionality and reports are not included and quoted separately
There is no test company, so all configurations will be done in Live
Ready to purchase Top ERP Solutions?
Get Started with Dynamics 365 today!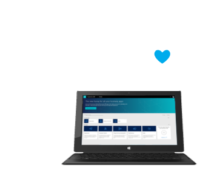 WHY PARTNER WITH US
For over 30 years, our goal is to help companies derive long term business value from their software investments. Always, dedicated to help our customers strategically leverage their IT investment through their Microsoft Dynamics 365 to become more productive, efficient and competitive.
Recognized for exceptional customer service, training and support, we have been a Microsoft Gold Partner for over 10 years, and proudly nominated to the famed INC 5000 Fastest Growing Businesses in 2016. In addition, we have been a Microsoft President's Club member and included in Bob Scott's & Accounting Today's Top 100 VAR Awards for over 8 years running.
OFFICE OPENING TIMES
MONDAY – FRIDAY
8.30 AM ~ 6.00 PM
807 Parkview Drive North,
El Segundo, California 90245